Why do instructors choose Lab.computer?
Complex programming topics
Instructors can teach highly complex programming skills that require IT resources. Lab.computer enables every user to auto-save, quickly spawn, and auto-shutdown these setups.
Rich customization
Instructors can pick any hardware configuration (memory, CPU, GPU) and install any language, library, software, and background services. Students also have an option to learn configuration in Juypter Notebook.
Higher scalability
Instructors can run the most complex technologies at scale on any commodity hardware. They can also save money by ensuring a minimum service level.
testimonials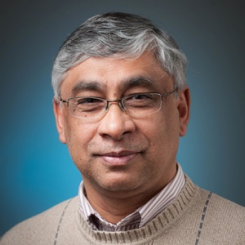 Dr. Hasan Jamil,
Associate Professor
Computer Science Department, University of Idaho
I was surprised when the whole assignment was online within a week. Students were happy that they could focus on the database concepts and not worry about the setup issues. We were happy that we could finally auto-grade one of the most complex topics we teach.
Lab.computer helps instructors set up, create, grade assignments easily
Create an assignment with installable software
Instructors can install any software into Lab.computer to create assignments and share with students. Students don't worry about downloading the same package.
No more work on students' computer problems
Students can work on assignments on the browser. They will never ask instructors about setting up programming environments.
Easy to create assignments and questions
Instructors can easily create assignments on a notebook. Lab.computer offers a question bank to help instructors build assignments.
Automated grading and plagiarism checking
Instructors can grade a number of assignments instantly with auto-grading, and Lab.computer also checks plagiarism automatically.
Easy manual grading of program outputs
Instructors can grade individual assignments manually and give feedback to each code easily.
Seamless integration with leading Learning Management Systems
Lab.computer can be connected with popular LMS, such as Canvas, moodle, and Blackboard. Instructors. It will feed grades to LMS automatically.
How does it work for instructors?
Step 1
Create a course
Instructors create a course in Lab.computer.
Step 2
Create a notebook
In the course, instructors create a notebook for an assignment and course material.
Step 3
Add students
Instructors add students by inviting students via emails or sharing a link to the course.
Step 4
Release/collect assignments
Instructors release and collect assignments with just simple clicks.
Step 5
Auto/Manual Grade
Instructors can grade hundreds of assignments in a second and grade manually.
Step 6
Detect Plagiarism
Instructors don't need to worry about plagiarism as Lab.computer detects plagiarism automatically.
Pricing
Premium
All features plus
Unlimited access to courses
Enroll an unlimited number of students
Full support with content creation (Material & assignment conversion and question banks)
Contact Us for Pricing